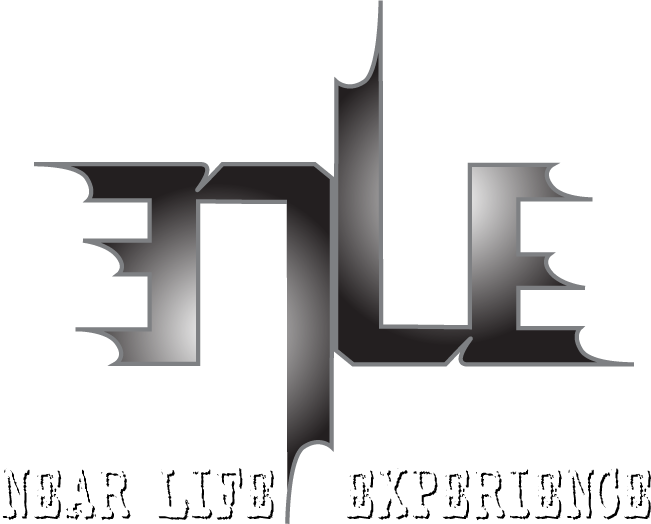 Every once in a while the planets align, the forces of nature come together, and a group of individuals form a rare musical bond that separates them from the multitude. Near Life Experience is one such entity. The musical creations of the four members of NLE are innovative, unique, emotional, and hauntingly beautiful, taking modern rock into an entirely new dimension.
Founder, lead vocalist, lead guitarist, and songwriter, Steve Blaze's infinite talents incorporate many musical realms, earning him international recognition as a guitar hero and creative visionary. With his unique guitar style, ranging from classical to flamenco to his signature "blazing" style, along with his stunning combination of melodies and soul searching lyrics. Blaze has developed a huge loyal fan base who follow him throughout all of his musical endeavors. Blaze has toured the world backed by major record labels as a member of Lillian Axe and Angel. He has also functioned as a producer, personally endorsed Jackson-Charvel, lbanez, Parker, Washburn, & Robin guitars, S.|.T. Strings, Mesa/Boogie Amps, Johnson Amps, Morley Effects, Digitech, Kangaroo amp covers and In Tune Guitar Picks as well as appeared in lbanez and Jackson ads for major music publications.
Guitarist, backing vocalist, and keyboardist Richard Kendrick brings years of professional experience in the music industry to NLE, having played lead guitar in a number of high-profile hard rock bands, including Dark August and Straitjacket Smile. In 1999, Richard teamed up with New York-based Versailles Records as head music supervisor and began making a name for himself behind the recording console. As a producer and multi-instrumentalist, Richard co-produced, performed on and contributed backing music to several internationally released albums featuring artists such as Jake E. Lee, George Lynch, Tony Harnell, Gilby Clark and Brad Gillis. In January 2002, Richard released his first solo effort "Murder and the F-Word" to critical acclaim.
Bassist Eric Morris' pulsating and thunderous bass lines are smoothly executed in every song. The energetic intensity Eric exhibits captivates the audience and gives NLE an excitement that can't be measured. His flexible musical and songwriting abilities add major strength to the band, forming an amazing chemistry with Blaze.
Drummer Rob Hovey is the driving force behind NLE's tight sound and live performance. Hailing from Michigan, Rob has performed nationally in bands Angel Blaze and Kody Lee. Rob has also provided sound and studio mixing for various national bands, including Angel and Lillian Axe, where he met and became long time friends with Steve Blaze. His Showmanship compliments Eric's enthusiasm, completing the strong musical foundation that is NLE.
Near Life Experience is an extraordinary force to be reckoned with, having opened for Godsmack, Deftones, Shinedown, Type O Negative, Lacuna Coil, Seven Mary Three, skid Row, Quiet Riot, Ratt, S.O.D., Down, Jackyl, Wasp, and LA Guns. The newly released Day of Silver Sun, a self-titled CD along with 3 demo CDs and a live bootleg have sold over 15,000 copies solely through live shows and the band's websites. NLE's members have collectively sold over 1 million records worldwide and have had extensive media exposure. With hundreds of worldwide radio, internet, and print interviews from fanzines to major publications such as Billboard, Metal Edge, Hit Parader, Creem, Kerrang, SPIN, Burrn!, and Rock Hard, MTV videos, a wide variety of television exposure (including an ABC news story and live concert appearance on Louisiana Jukebox), the members of Near Life Experience have had experience with all aspects of the industry.
NLE's solid foundation, built by constant touring, countless internet and radio interviews, airplay on radio stations in many cities including Baton Rouge (93.7 The Rock), New Orleans (KKND 106.7 and WCKW 92.3) and Dallas (KEGL 97.1), grows stronger every day fueled by the desire of hungry fans.